Falling behind competitors with a better understanding of the industry

Failure to keep up with the latest industry trends and publications

A feeling of "overwhelm" that limits creativity and innovation

Hours of time lost learning and re-learning the information required to succeed

Forgetting valuable information pertaining to your business

Slow and inefficient onboarding and training of new employees

Poor productivity and time management skills that get less work done in more time

Distraction and inability to remain focused and on-task
At SuperLearner Academy, we understand that your company's most valuable asset is its human capital: the men and women who drive that growth and innovation.
So What Are You Doing To Invest In Your Most Valuable Asset?
Our industry-leading training programs on accelerated learning, memory, speed reading, and productivity are designed to unlock an individual's innate ability to learn anything quickly and easily.
Our programs will not only train your team to be more efficient and effective, but will also empower them to expand their horizons and their skill sets faster and broader than even they could have imagined.
The result is a workforce that is more effective, more satisfied, more innovative, and more valuable.
Our corporate packages start at just $10 per month per employee, and include premium service and support from our team of certified coaches and trainers. Depending on your needs, we are also able to provide in-person training seminars to compliment the online learning experience.
We are able to serve companies as small as 20 employees, and as large as 100,000 employees.
Veronika Zemlyanykh
Global Key Accounts Manager, Shell
"Jonathan was a guest speaker at our internal Shell lubricants global key accounts conference in April of 2019. He worked hard with our team to customize and adapt his presentation to our company's exact needs, and the outcome was absolutely marvelous, truly insightful, and quite thought provoking. Not only did he empower our participants with incredible techniques for how to boost their learning skills, but he also quite importantly inspired them to establish a discipline of personal commitment to continuous learning, which has a paramount importance in the job of a global sales or marketing manager. Learning with Jonathan was an awesome unique experience that our participants are sincerely looking forward to continue."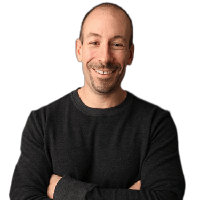 Joe Polish
Founder, Genius Network®️
"Jonathan's talk on Learning and Memory was engaging, inspirational, and very well received by my Genius Network®️ Members"